Search engine optimisation (aka SEO) is crucial to any digital marketing strategy. It helps businesses enhance their website's visibility, generate organic traffic, and increase revenue. As a professional SEO service provider, I help businesses of all sizes achieve their digital marketing goals by providing top-quality SEO services.
What I do
When it comes to SEO there are several key components, which I offer as part of all SEO packages. They are:
Keyword Research
My keyword research service helps businesses identify and target the right keywords to rank higher in search results. We use some of the best SEO tools and white hat SEO techniques to identify relevant and high-volume keywords that will help boost your website's visibility.
Content Strategy
My content strategy service helps businesses create an effective content strategy to boost their website's engagement and visibility. I'll analyse your business needs and target audience to create a tailored content strategy that enhances your digital marketing strategy. This goes beyond SEO and is designed to maximise the impact of your organic content efforts.
Content Writing
I offer an expert content writing service, creating high-quality and engaging content designed to resonate with your target audience. As an experienced content writer, I have helped many business achieve top ranking positions by writing content that is more than just fluff for the search engines.
Website Optimisation
Your website needs to tick all the boxes to ensure best performance. So my website optimisation service takes a look at your website's structure, speed, and content to boost its visibility and ranking in search engine results.
Testimonials
I've worked with some big international brands to generate incredible growth.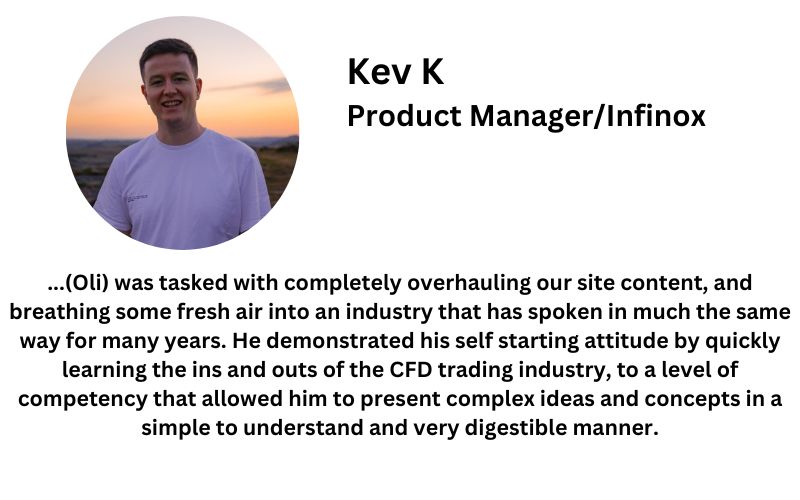 Pricing
My SEO services start from just £500 per month for the introduction package.
For SEO content strategy, I charge £1500 per month.
For the full 'Done for you marketing' or DFYM package, I charge £2500 per month.
At the moment I am not VAT registered, so there is no VAT charged on these prices.
Get in touch
Want to discuss your SEO requirements? Either fill out the form below, or scroll down for my calendar link for a 30 minute meeting.