Looking to hire an expert content writer? Look no further…
As an experienced content writer, I've been honing my content and copywriting craft since about 2012 (on and off). But why do you need a content writer? And if you're looking to hire a content writer, what do you need to watch out for?
I'll quickly explain what a content writer does, how to spot a great content writer, and then explain why I'm the guy you probably need to hire.
What is a content writer?
A content writer is a professional writer who understands how to write content for the internet, usually with a focus on creating blogs and webpage content. This content is mostly for B2B (business to business), but also may be applied to D2C (direct to customer), UX (user experience) and UI (user interface) writing, and even content for social media.
In short, a good content writer is usually versed in writing content, often marketing focused, for a range of disciplines online.
Whats the difference between a copywriter and a content writer?
Content writers and copywriters are often seen as one and the same, but there are some slight differences.
A content writer usually creates long form content such as blog posts, news articles, ebooks, research papers and even website content. They might also write creative content such as stories, interviews, press releases and even news articles.
A copywriter will usually be hired to write more succinct and punchy content such as landing pages/short form website content, ad content for banners and billboards and even social media content.
Look at it like this:
Content writers = longer form, often with a focus on SEO.
Copywriters = short form, often high profile.
Thats a very simplified explanation, but it does sum it up.
How to find a high quality content writer
When it comes to hiring a freelance content writer for business content needs, it can be complex. There are A LOT of content writers, with prices varying from pennies for content to thousands of dollars for a handful of words.
So you can be forgiven for not really knowing exactly how much to budget or even who to hire, especially based on price.
AND, to add to all that, more people than ever are even using AI content writing tools to do the job for them. I'll come back to this in a bit, as it makes it even more complicated.
So how can you find a high quality content writer for your business?
Experience
Of course experience goes a long way, especially when it comes to effective content. This might not just be how long they've been doing content writing for, but also the industries they have worked in before becoming a content writer.
Specialisms
Does your content writer have a specialist niche? While many writers will start out focusing on something they are familiar with or passionate about (such as travel, sports or healthcare), some may develop into niche content writers.
For example, I started out as a travel and lifestyle content writer, but now I can also specialise in cyber security content writing or writing for marketing emails.
Knowledge of SEO
Search engine optimisation, or SEO, is key to creating content that ranks well in search engines. While many content writers may claim they know how to write for SEO, this often goes as far as using keywords in headers and cramming in some other search terms.
If you need content that performs, look for an SEO content writer with a track record.
Oh… Me? Yes, I have written SEO content that has delivered 1100% traffic increases, and doubled traffic in just a month or two.
Multi-discipline writing
Writing blogs is one thing. Creating engaging social media posts? That's something else entirely. How about marketing emails that are likely to convert? Writing press releases, or designing ebooks? Again, a whole other discipline.
Is your content writer versatile, or with an understanding of multiple disciplines? This is very much a nice to have rather than a must have, especially if you're just looking to hire a blogger to start with.
What content writing services do I offer?
As an experienced content writer for hire, I offer a variety of services for business writing from simple to relatively complex.
Blog writing: You tell me what needs writing, I write it
SEO content writing: Want your business to rank higher? I'll find the search terms to build your traffic rankings…
SEO content strategy: Content actually goes beyond your blog. If you want to improve search rankings, brand visibility and domain authority, this is the full package
Done for you marketing: OK, I lied. This is the full package. SEO content and blogging, social media, lead generating, email marketing – the works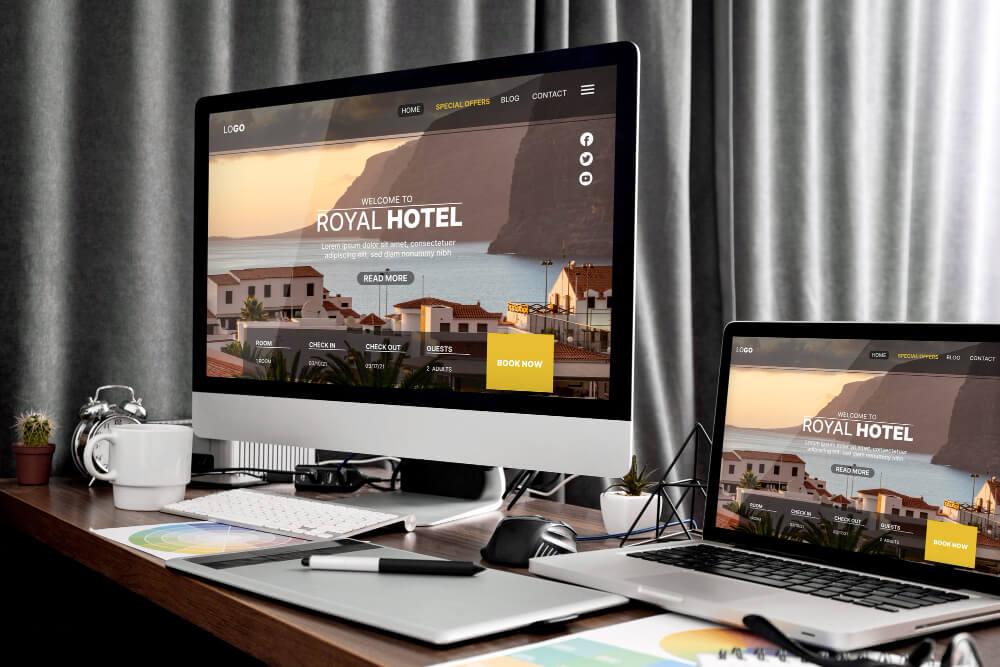 Why hire me as your content writer?
If you're looked for a multi-skilled content writer with expertise in a specific niche, well, let me explain why I'm probably the guy you're looking for.
Way back in 2012, I started writing a variety of blogs for some small clients. These were mostly in health and lifestyle, and travel tourism. This coincided in a period of my life where I was in a new place (London), after having been travelling and was also getting into fitness.
As a result of this newfound interest in blogging and content writing, I launched a new travel blog with a friend.
Over the years this has grown to become a popular website attracting thousands of unique visitors each month. This was also my first experience with SEO.
A few years after this, around 2016, I found myself in a job that I didn't want to be in for too much longer, so I started focusing on blogging.
I landed several clients, in industries as diverse as eco/sustainable fashion, recruitment, real estate and home building, and cyber security.
So now my CV was looking pretty diverse and I was building my SEO skills too.
While working for an Israeli tech SaaS, I went from content writer, to content manager to content strategist and SEO pro too. This resulted in an initial 400% boost (when I took over the SEO managing) to a 1100% increase during my 4 year tenure.
I've also written elearning content for a global construction firm, written press releases and marketing emails and designed and executed content strategies for software startups and niche ecommerce stores.
Lets talk…
Finding freelance content writers to write engaging content is no easy task. But, seeing as you're here, you've found an expert website content writer who is well versed in many elements of digital marketing.
Whether you're looking for SEO optimised website content, some expert keyword research, or fully managed content production and marketing materials, I'm open to chat.
Book a meeting on my handy calendar booking form below….